We've made the list and checked it twice. And we found out that everyone on it is much more than nice--they're wonderful!
Thank you so much for honoring us with your entries and stories in the Best New York Tail 2006 Contest. All of your entry fees were donated to Rational Animal, a not-for-profit organization devoted to creating media campaigns to increase public awareness for at-risk animals which works closely with the Mayor's Alliance for New York City's Animals, ASPCA, and many others.
The winners of the Best New York Tail 2006 Contest were announced on Oct. 9th after being tallied by a third-party accounting professional.
The first-place winner is Eli and Karen Biehl of Manhattan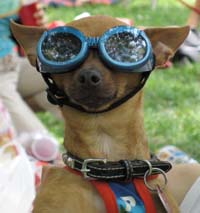 Eli and Karen will be guests aboard a Village Halloween Parade Float that New York Tails magazine is one of the co-sponsors of. Eli and Karen will also appear on the cover of the Winter 2006 cover of New York Tails Magazine, and receive hundreds of dollars worth of prizes from Hartz and Sherpa!
The second-place winner is 'Prince' and Joseph Ramirez of Brooklyn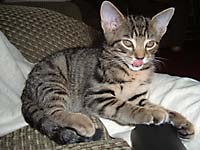 The third-place winner is 'S.J.' and Joni Ostrowski of Staten Island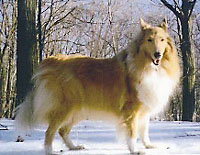 Everyone who voted in the contest--and all New York pet lovers--are welcome to join us on Halloween Night to walk near the float during the parade. The float is being used as a way to get attention and celebrate those who volunteer on behalf of the people and pets of New York everyday--celebrities of the rescue world! We are honored that the ASPCA, the Mayor's Alliance for New York City Animals and other groups (added everyday--stay tuned for updates on this page) will be joining us with their banners.
We'll start lining up at 6 pm right on the corner of Spring and Sixth--look for FLOAT # 2 on a pumpkin-shaped sign. Dress up as your favorite pet! We have people coming dressed as cats, dogs and other wonderful beasties. (We will be taking FREE commemorative photos for you and your friends as well.)
Breaking News re our Best New York Tail 2006 winners Eli and Karen:
Eli and Karen have recently found out they are serious contenders to win Milkbone's Annual "Make Your Pet a Star" contest in the Small Dog Category (there are several categories.) Eli and Karen have already appeared in media locally and nationwide and are the ONLY New York City pair to make it this far! Here is their campaign poster--vote for them in the Milkbone contest today by following the website link. You can also visit Karen and Eli's personal web page at http://www.mschiefmakerhaven.com/EliHomePage.html.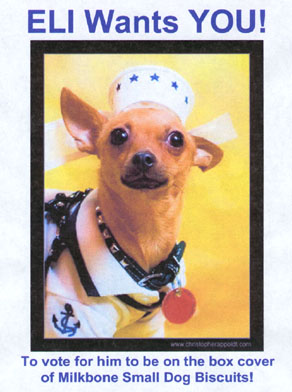 VOTE FOR ELI
at http://www.milkbone.com
from Oct. 16 - Nov. 6, 2006
New York Tails would also like to congratulate two other contenders in the New York/New Jersey area in different size categories (don't worry, they're not competing against Eli.) Good luck! Let's show the rest of the country that the Northeast has the greatest pets in the world!
In Milkbone's Large Dog Category: Jessica De Sanctis and her dog Charley, a Akita, German Shepherd Mix, from Long Beach, NY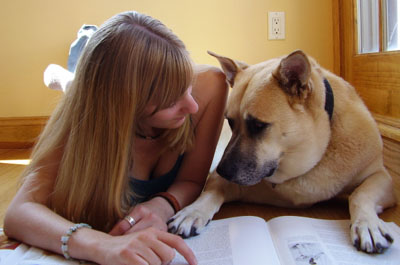 In Milkbone's Medium Sized Dog Category: Kourtney Massa and her dog Cinnamon, from Tom's River, NJ