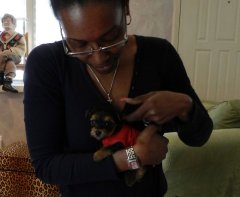 Mahogany and Mommy
So n2 being pampered.
---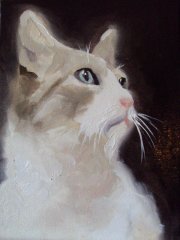 Kiko
This may sound silly, but I do become very attached to the dogs and cats I paint. Here is Kiko, and she would like to say "thank you Mom, for always taking such good care of me." Joy Malin
---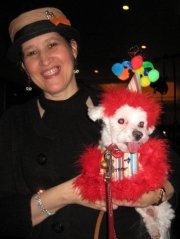 Pierre and Gladys
Gladys Delgado Garce and Pierre--Happy Mother's Day from Ada!
---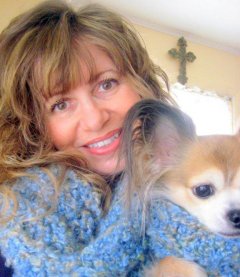 Chico and Mommy Stella
I would like to nominate Stella Panzarino as the best Mommy to Chico! Her complete devotion to making Chico's life, as well as the dogs who need her most, makes her an angel to all animals. Love, Lisa Alexander.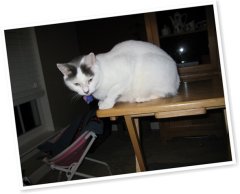 Simon
The best kitty, Simon, most friendly to everyone, adopted in Arizona, moved with me across the country to PA and now to New York, his mom (me) volunteers when work schedule permits for valley stream cat rescue.
---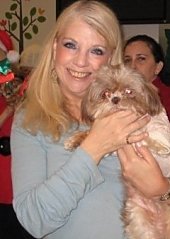 Fern and Maui
---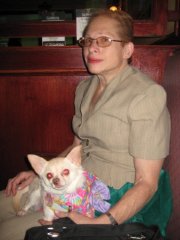 Elaine Lewis and Mandy
---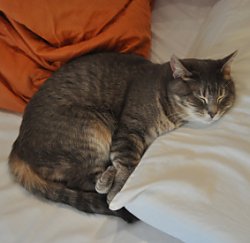 Ginger
Happy Mother's Day to my mom Diana Abigail, Associate Treat Dispenser and Comfort Concierge. Diana is a great servant because she lets me use her pillows and blankets without ever having to ask. Love, Ginger.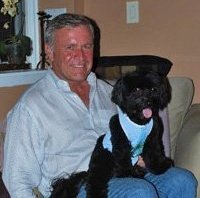 Bob and Cuba
Bob Shaugnessy and Top dog, Cuba -- Happy Mother's Day from Ada!
---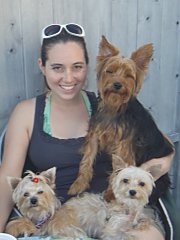 Anais, Doggy Mom
We love and appreciate our Mom so much because she helps other small dogs in Yorkie Rescue, works to train us, travels with us and spoils us rotten! Happy Mom's Day to our Favorite Doggie Mom--Anais! Visit us at http://www.yorkie911rescue.com.
---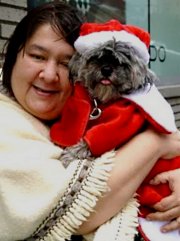 Anna and 'puppy'
Anna Yamada and 'puppy' (aka "Evil Santa Doggie") panhandling on Halloween 2009 together.
---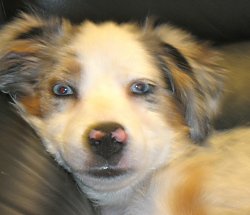 Madison
Welcome to my world, Miko! (12 month old Toy Aussie Shepherd)